Infringement suits and litigation support
Our firm, Biesse, provides technical and legal assistance in all types of infringement suits regarding patents, designs and trademarks and related matters (look-alike imitation, breach of secrecy, etc.). Taking legal action or appearing before the court should be consequent of in-depth technical evaluations and legal considerations, with the aim of defining the best strategy to be adopted.
Patent, Trade Mark or other IP asset infringements in Italy
The Italian Intellectual Property Code establishes that the owner of a patent, a design or trademark may take legal actions against any infringement, i.e. against the production, sale, importation or exportation of:
products incorporating a device identical or equivalent to the one contained in the patent in question;
products having an aspect that is identical or very similar to the one contained in the registration as design in question and
products and/or services and/or activities bearing trademarks, logos or names identical or which can be confused with respect to the trademark in question, as long as they are used in the same sector.
Symmetrically, any one deeming him/herself to be hindered in the activity thereof, potentially or actually (maybe due to a warning or upon receiving a writ of summons due to alleged infringement), may request the judge to ascertain the groundlessness of the infringement and/or request declaration of the invalidity of third party patents, designs or trademarks (counterclaim).
Usually, considering a writ of summons or cautionary appeal, the alleged infringing party appears before the court denying the infringement allegations and counterclaims that the patent in suit is invalid.
A Court Appointed Expert: independent patent attorney
Usually when discussing the validity and infringement of patents and models, the Judge appoints a Court Technical Expert (CTU), usually a chartered patent attorney, and designates him/her to carry out the relative technical ascertainment, which is done in writing in a technical report referred to as CTU report. The ruling often reflects the conclusion of the CTU report.
Aim of the Ascertainment of the Infringement
By requesting ascertainment of the infringement, one may request:
the immediate cease of the infringement
an order to pay compensation for incurred damages - mainly calculated on the profits of the infringing party
refund of legal fees
definition of a penalty charged on any future infringements
confiscation and/or destruction of infringed products, in order to withdraw infringement products from the market
publication of the ruling on newspapers and specialised magazines.
Depending on the case and the specific situation, the request may be forwarded ordinarily through service of a writ of summons, or precautionary, by urgently filing a request for preliminary injunctions. An inspection of the objects, machinery, procedures and audit reports, i.e. an order that allows gathering technical and accounts evidence, can be requested by way of precaution.
Infringement suits, just like the invalidation suits, are bought before the specialised section in industrial and intellectual property before the Courts of Bari, Bologna, Brescia, Catania, Florence, Genoa, Milan, Naples, Palermo, Rome, Turin, Trieste and Venice.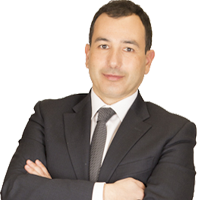 B
Esempio di consulenza recente: difesa dall'accusa di contraffazione brevettuale- brevetti
L'ing. Matteo Pes racconta un recente caso nell'ambito dell'asserita contraffazione brevettuale.
Nella fattispecie il cliente del nostro studio, Bonomini S.r.l., ha subito un sequestro dei prodotti in presunta contraffazione in una fiera sulla denuncia dei concorrenti olandesi. Sono stati portati avanti diverse azioni di difesa che hanno confermato l'assenza della contraffazione da parte del cliente di Biesse e un'azione di contrattacco mirata a recuperare i danni causati dalle azioni di presunta concorrenza sleale dei concorrenti olandesi.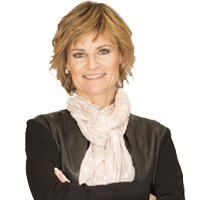 M
Esempio di consulenza recente: misure cautelari - marchi
Avv. Fulvia Sangiacomo racconta il recente caso nell'ambito del diritto all'uso del nome proprio.
Nella fattispecie sono state azionate le misure preventive (memorie difensive presso il Tribunale tedesco di competenza) prima di un'importante fiera del settore, impedendo, di fatto il sequestro dei beni in presunta contraffazione in fiera.